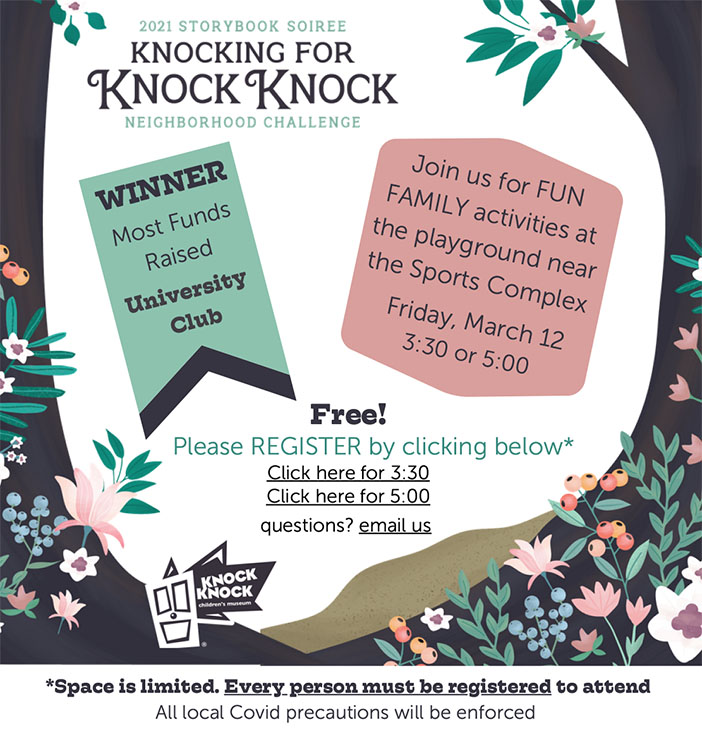 UC Residents, The University Club recently won a fundraiser contest for the museum. As a result, Knock Knock is throwing a block party for the kids of UC.
See below from Knock Knock Children's Museum:
Dear Supporters of Knocking for Knock Knock Neighborhood Event @ UClub
Above is the invitation which includes embedded links to register. We have created two time slots, so we can keep our numbers consistent to COVID-19 safe opening State guidelines. We have also reserved a 30 minute time between each time slot to disinfect and reset for the second session.
We are looking forward to coming out to play and create with your children. Please don't hesitate to reach out to me with any issues regarding registration. We will be opening up registration to the wider UClub community tomorrow and want to make sure our Knocking for Knock Knock donors get signed up with a time that works best for your families. If you have any questions,
click here to email Knock Knock directly
.