We are extremely excited to announce our upcoming renovation scheduled to begin in the next few weeks. This project will be conducted simultaneously in two different areas of the club. To the east of the clubhouse, in the open green space, a new building will be constructed. This 5,000 square foot facility will house our new golf shop, a turn stand, restrooms, and administrative offices. The location will allow for quick access to both One and Ten tee boxes, as well as making the turn after Nine. The concession stand is designed for those looking for quick service items and the golf shop will have all new display fixtures, housing a larger inventory.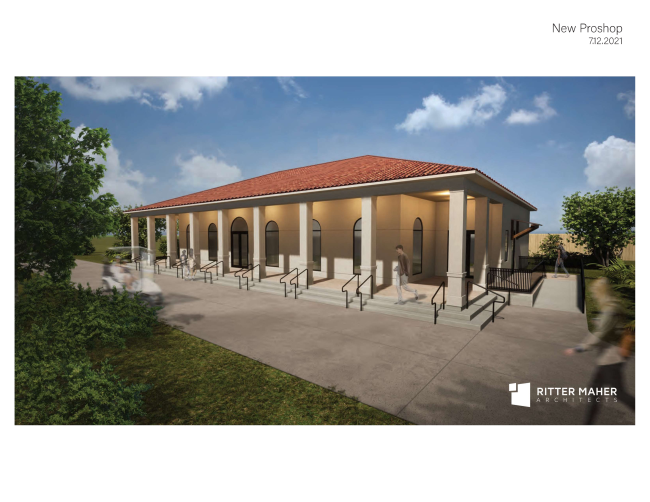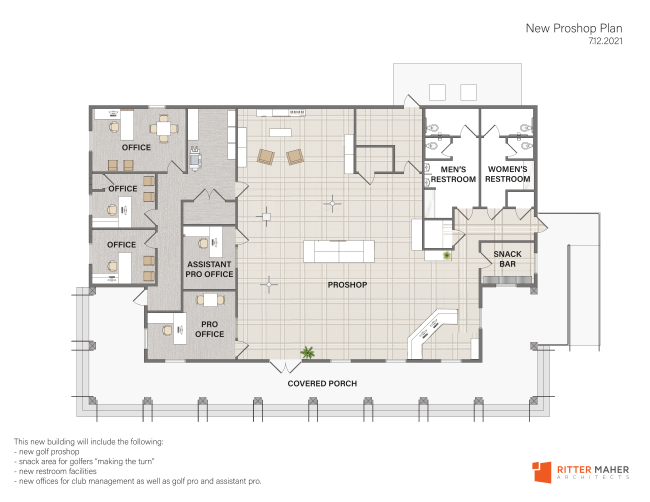 The Clubhouse portion of this renovation will consist of a few major changes to not only the clubhouse itself, but the overall food service experience. The current golf shop will be transformed into an adult only Pub/19th hole allowing golfers to gather after a round, for a round, or a comfortable dining experience. The pub will also host evening gatherings such as happy hours and wine tastings.
The current grill will remain as family dining but with an elevated look. The bar area will be transformed into a quick service area to streamline pick up orders. This will allow us to provide a higher level of service to those dining in, as well as those picking up.

To increase efficiency and accommodate the increase in volume, our kitchen will be enlarged. Many of your favorite dishes will remain; however, we are broadening the menu and adding a variety of new items. To enhance the dining experience even further, we are excited to announce the addition of a new pizza oven to our kitchen.
To round out this project we will be bringing on new leadership in our food and beverage department, as well as heavily investing in our service team to ensure we will provide a wonderful dining experience for all our patrons to enjoy.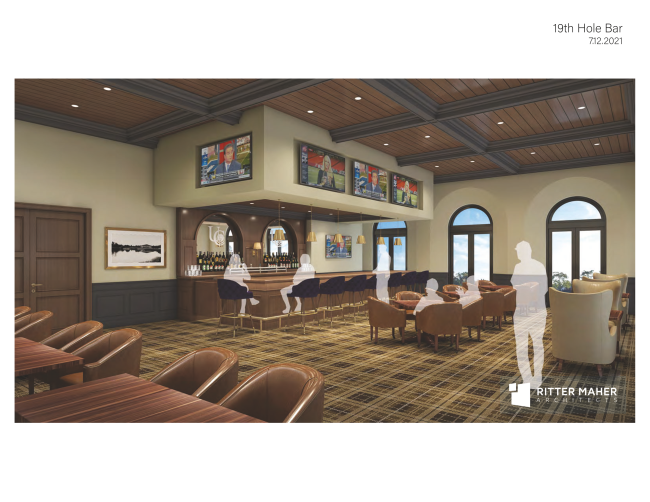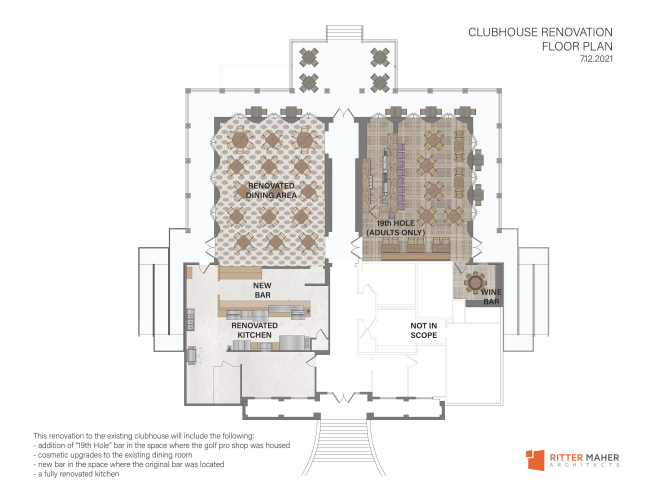 We will begin by breaking ground on the new golf shop area first. As things progress along we will bring in a temporary building that will house our golf shop, as well as our grill. This will be located in the grass area across from the scoreboard. Our goal during this time is to provide limited food and beverage service, as well as necessary merchandise in the golf shop. Once we move out of the clubhouse into the temp building, we will begin the construction work on the clubhouse portion of the project. Also during construction you will see temporary rock cart paths that will serve as paths to take you around the construction area. We have provided a diagram below of what things will look like during this construction project. Of course we will do everything in our power to make this as painless as possible, but we do ask that you work with us during this time. As for our construction timeline, the clubhouse will be finished a month or so before the new building is complete, but we are expecting to have both projects completed by early 2022 considering any unforeseen delays.
This is an exciting time of change and we look forward to the next chapter of The University Club!